Often smaller firms won't have had much experience with PR. For some it can seem like a closed world where huge budgets are needed or it's just not something they've thought about. Advertising is often the go to tool but small businesses could be making use of some simple PR tactics that could generate them editorial publicity.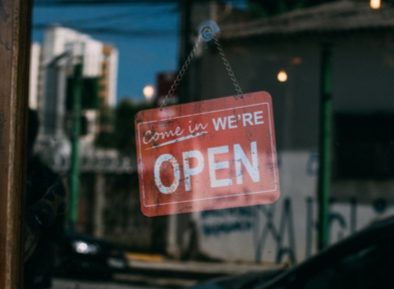 Here we outline some 10 easy ways that businesses can start doing their own PR:
1. Understand your business
Maybe it's obvious but before embarking on any PR activity it's crucial to understand what your business is all about and what benefit/value you are offering to your customer. The simpler the message is, the clearer it will be for your potential customer, so don't over complicate what it is you do and just explain it in clear, jargon free language. Experts recommend that you should be able to describe your business in no more than 10 words.
2. Know who your customer is
If you don't know who you are trying to target with your PR messages then you won't know which media or social media platforms they are using. It's essential to identify your target market and to concentrate media and PR activity on reaching this group. The more niche the better, rather than trying to reach mass audiences.
3. What does your typical customer read or watch?
Once you know who you are trying to target, you need to know the likely newspapers, magazines and websites they are reading and visiting, which social channels, radio stations and podcasts they listen to and which TV programmes they watch. You could make an educated guess depending on age, gender, career and general interests your audience is likely to have or carry out some quick research with your customer base.
4. It's all about the news angle
Crucially with PR it's all about having a good story and knowing which media are likely to be interested in that story. Why not have an internal brainstorm with colleagues and see what comes up? Perhaps there is a new project/product in the pipeline or about to be launched, a new person joining the company, a charity project the company is part of or you simply want to comment on something topical in the news. The story will dictate the type of media that will be interested in it and therefore likely to offer some free publicity.
5. Write a press release
Once you've decided what news you wish to issue to the press, write a simple press release which gives all the details. This should contain the what, when, who, how and why of the story and should be no longer than two pages. Stick to the facts, don't waffle, highlight three main messages and include a quote from a relevant spokesperson if possible. Always make sure you include your contact details so the journalist can get in touch if they want further info.
6. Target media list
Once the press release is written you will need to identify which media and journalists you want to send it to and find out their contact details. It's best to have a good understanding first of what types of stories that media and journalist covers and not just have a scatter gun approach sending to all and sundry. If the story is of particularly significance you may consider talking to one media outlet first and seeing if they would run it as an exclusive. This will likely result in a bigger article and once the story has been published you should be able to send the press release to other publications.
7. Get to know key journalists
It's worth picking up to five publications where you have received press coverage in the past or cover topics relevant to your business and getting to know the journalists on those publications. Many trade publications will produce forward features lists so you could check if they do and contact the relevant journalist if there is a topic you wish to comment on. If they have a Twitter account consider following them and interacting where possible too.
8. Don't forget social media and bloggers
Make the most of social media. It's free and you can follower influencers and bloggers and engage people using social channels. Create social media accounts (Twitter, Facebook, LinkedIn, Instagram etc) for your business and issue your content there too.
9. Start a blog
Why not create a blog section on your web site and write some interesting blogs that are relevant to your business. These are a great way for engaging new customers and encouraging them to visit your site, plus the content could be shared on your social media channels, as well as used as pitches to journalists for thought leadership articles. It's also a great opportunity to raise the profile of the CEO/MD of the company and have the articles come from him/her.
10. Create a yearly PR plan
At the beginning of year write a PR plan which includes all the likely stories that may come from the business, any awareness days you can piggy back stories on the back of and key events/awards/conferences. Plan to send out at least one press release a month and write one blog. Also include social media posts and schedule these in on a regular basis.
Remember: Don't make PR a one off event.
Ensuring a steady flow of content to various media and social media channels will ensure your name is always top of mind.
If journalists regularly see interesting press releases/content from your company they may start to come to you and ask you to comment on stories, meaning extra free PR publicity! Remember to always get back to any requests in a timely manner, as journalists are often on tight deadlines.
These are just some quick and simple ways you could start building up your brand and start to gain some free press coverage.
If you would be interested in having a PR professional handle your PR we would love to hear from you. Contact us.
Studio 15, Portland Studios, 51 Portland Road, Kingston Upon Thames KT1 2SH
Richmond Road Studios, 119 Richmond Road, Kingston KT2 5BX