Established in 2007, we use our skills, knowledge and many years' experience to give our clients a voice in a crowded market and constantly evolving media landscape.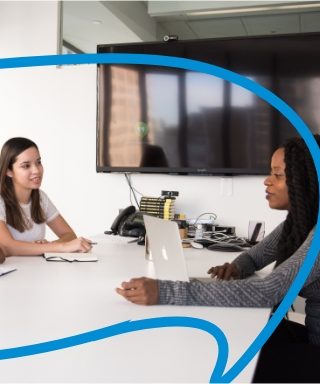 If you want to engage and influence HR directors, we can help.
We are specialists in HR and workplace issues and expert at promoting companies in this space – whether they are offering HR consultancy, recruitment technology, or HR services.
We bring workplace issues to life by creating compelling stories that will get you noticed in this media.
We are in daily contact with HR and business journalists, they contact us for stories, and we are at the top of their agendas, which means we can successfully position you as thought leaders in this space. 
Our clients have included some of the UK's leading, HR companies, consultants and executive coaches, as well as recruitment companies and the NHS.
To find out more about our PR services for HR:
Finance and Professional services
One of our specialist areas is financial and professional services and we have strong experience working with investment firms, IFAs, pension providers, financial data specialists, consultants and social investment organisations.
We have great contacts with the finance and investment press and understand exactly what they are looking for in a news story, which enables us to deliver great results for our clients in their target media.
Working with clients in this sector, we deliver compelling thought leadership campaigns, successful award programmes and speaker opportunities, media interviews and regular features. 
If you are looking to raise your profile in the financial press:
Our team has many years' experience working with leading technology brands as well as technology start ups.
We have great contacts in the technology press and are currently working with software providers across a range of industry sectors – from recruitment software providers to digital healthcare solutions through to shipping software.
Technology PR is fast paced and competitive and we ensure our clients' voices are heard through our proactive and issues-based approach.
We love working with charities and not for profits and have worked with several charities, charity bodies and providers of services into the third sector.
Our experience includes working with Cass Business School's Centre for Charity Effectiveness, Trustees Unlimited, Sayer Vincent, The Honorary Treasurers Forum, The Environment Trust, Habitats and Heritage, The Cutty Sark Trust, The Cabinet War Rooms and Churchill War Museum, Love Parks Week and other campaigns.
If you are a charity with a campaign to launch and are looking for a media partner or a provider of services into the sector, we would love to talk to you.
We offer a 20% discount to charity clients.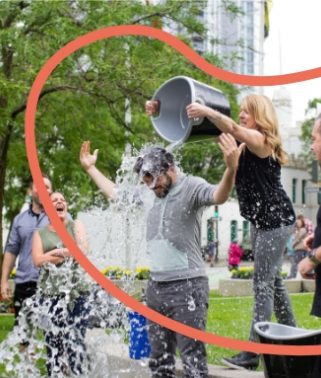 "Kayak PR really care about the success of their clients. They have been helped me expand the brand awareness and improve the visibility of the website. They are excellent and I highly recommend them." 
Inspiring Potential – Executive coach and leadership consultancy
"We worked with Kayak PR for over 10 years. We believe their willingness to understand our business model; empathise with our customers' specific needs and knowledge of the retirement Industry in general, has enabled us to build brand engagement with both customers and Investors alike."
Kathryn really came into her own from the day that the ship caught fire in 2007. This was a very high profile media story and Kathryn did the most extraordinary job in managing the media, not just in the UK but around the world." 
Stephen Archer, former director of communications, Cutty Sark Trust
"Kayak PR are very responsive and always available to help with PR enquiries, whether from us or from journalists. Their writing is accessible and to the point, which is exactly what is required for our purposes.
I like the Kayak PR brand too as I enjoy the idea of them helping us paddle along through the river of business and keeping us afloat!" 
"I love working with Kayak PR. They really get it. They have helped us increase our media coverage and get our messages out there!"
Marie-Ann Abrahams, Marketing Manager, Howden Employee Benefits & Wellbeing
"In the 10 years we have worked with Kayak PR, we have really enjoyed the value they bring. They really understand our business and how to position us as thought leaders in business and commence. We have been placed in some brilliant media, including broadcast and this has enabled us to reach people we didn't think possible – this has developed our thinking and how we position ourselves to our clients."
Stephen Archer, Spring Partnerships
"Working with Kayak PR was easy from the start. They understand the direction our company needs to go to modernise our brand identity and protect our heritage, delivering this through national press and social media. They are very professional and very proactive."
Ben Irvine, Marketing Manager, Homesitters
"When we were The Environment Trust Kayak PR helped us raise the profile of our work and campaigns and then helped us launch our new brand Habitats and Heritage, securing some fantastic media."
"Kayak PR worked with us for many years, and we did not consider them 'a supplier' but an integral part of our team."
Jason Atkinson, Russam GMS
"Kayak PR are simply the best PR experts I have work with (and I've worked with a few!) They got what we do very quickly, and we saw an immediate translation of content into media coverage.
They are really well connected and know just where to pitch our material, and they manage us really well – never asking too much. They are always willing to take the kernel of an idea and work it into a near final draft. They are completely professional, fun, and very creative, I can't recommend them enough."
Gareth Chick, Founder and Managing Partner, Collaborative Equity
Studio 15, Portland Studios, 51 Portland Road, Kingston Upon Thames KT1 2SH
Richmond Road Studios, 119 Richmond Road, Kingston KT2 5BX